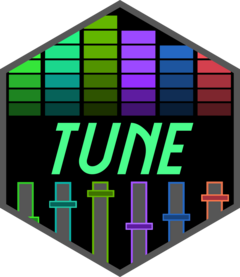 Compute average confusion matrix across resamples
Source:
R/conf_mat_resampled.R
conf_mat_resampled.Rd
For classification problems, conf_mat_resampled() computes a separate confusion matrix for each resample then averages the cell counts.
Arguments
x

An object with class tune_results that was used with a classification model that was run with control_*(save_pred = TRUE).

parameters

A tibble with a single tuning parameter combination. Only one tuning parameter combination (if any were used) is allowed here.

tidy

Should the results come back in a tibble (TRUE) or a conf_mat object like yardstick::conf_mat() (FALSE)?